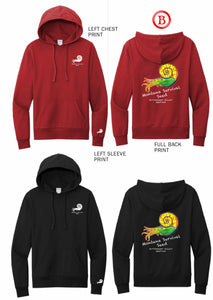 Black Certified Organic Cotton Hoodie
EXPECT A DELIVERY AROUND MID  TO LATE JANUARY OF 2023.  I HAVE TO GET THE FUNDS TO CREATE THESE B/C THEY ARE NICE AND EXPENSIVE. 
Choose either black or red for a hoodie. 
These drawings were drawn by me, and then made locally near me up in Missoula Town at a shirt shop. 
Im keeping prices low to keep them affordable, and these prices are barely above my cost. 
I hope folks feel COOL when they wear these hoodies.  Do you wanna feel COOL?
---